World Artificial Intelligence Conference Holds First Brain Computer Interface Forum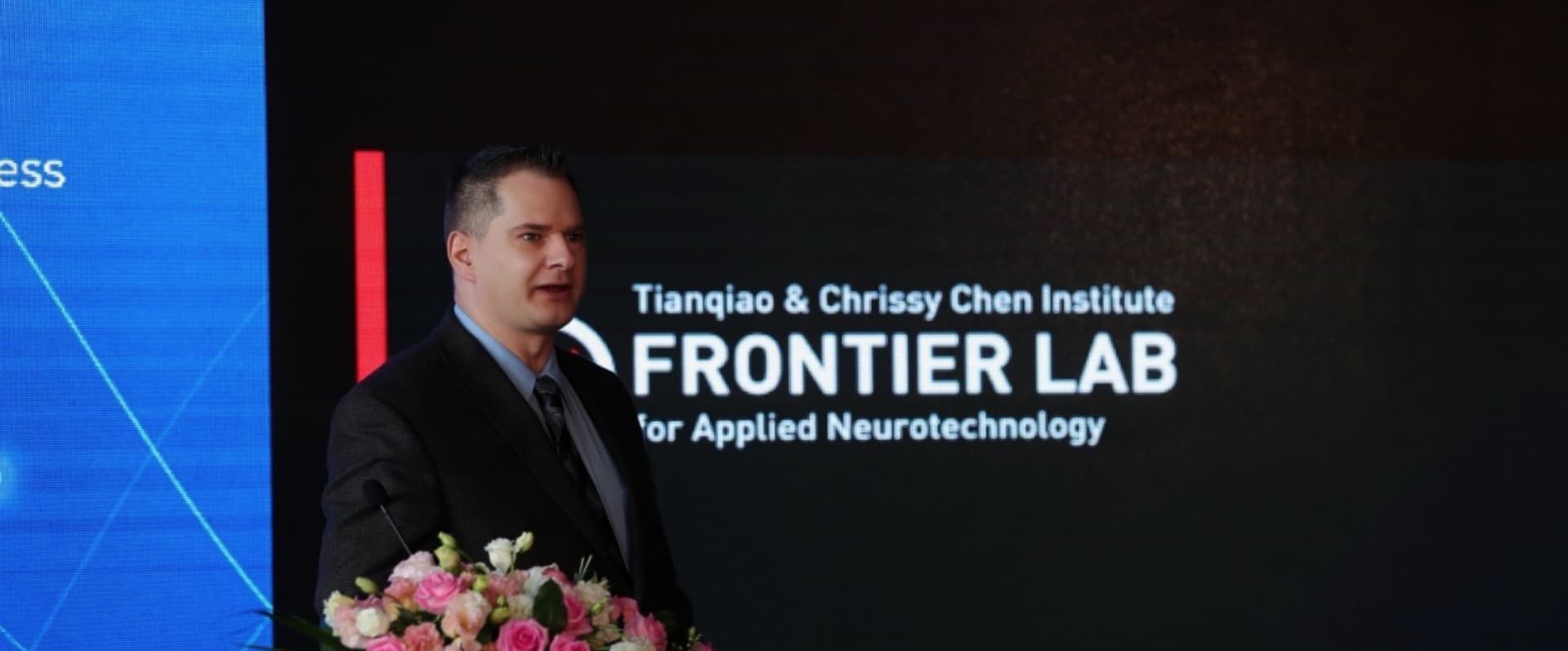 On September 2, 2022, the Tianqiao and Chrissy Chen Institute (TCCI) Translational Center worked with Shanghai Institute of Microsystem and Information Technology, NeuroXess, Chinese Neuroscience Society and Shanghai Society for Neuroscience to host a first-of-its-kind forum featuring "Brain-Computer Interface Ushers in A New Future for Human Brain" during WAIC 2022. Professor Jinbo Hu, Director of Chinese Academy of Sciences Shanghai Branch, Academician Xu Zhang, President of Chinese Neuroscience Society, and Professor Xiaoming Xie, Director of Shanghai Institute of Microsystem and Information Technology delivered speeches at the forum.
Renowned experts and industry insiders were invited to participate in, deliver keynote speeches and conduct interdisciplinary and transnational communications at the forum. Among them are Professor Guangzhong Yang, Academician of Royal Academy of Engineering and Founding Dean of the Institute of Medical Robotics of Shanghai Jiaotong University, Professor Ying Mao, Director of the Tianqiao and Chrissy Chen Institute Translational Center and President of Huashan Hospital, Professor Hailan Hu, Dean of School of Brain Science and Brain Medicine Zhejiang University, Professor Tiger Tao, Deputy Director of Shanghai Institute of Microsystem and Information Technology, TCCI Investigator and Founder and Chief Scientist of NeuroXess, Professor Gerwin Schalk, Director of TCCI-affiliated Chen Frontier Lab of Applied Neurotechnology, Guest Professor of Fudan University-affiliated Huashan Hospital, Investigator Xinxia Cai from Aerospace Information Research Institute CAS, Professor Shouyan Wang, Deputy Dean of Fudan University-affiliated Institute of Science and Technology for Brain-Inspired Intelligence, Assistant Professor of the Department of Biomedical Engineering of the University of Texas at Austin, Investigator Xiaojian Li of Shenzhen Institute of Advanced Technology, Chinese Academy of Sciences, and Jiang Cai, CEO of Suiren Medical Technology.
Professor Guangzhong Yang shared the various applications and progress made in the fields of surgical robotics and brain-computer interfaces. Professor Ying Mao shared the advanced tools currently applied in neurosurgery, including ultra-high resolution surgical microscopy, ECoG and MET-PET technologies which are used to conduct multi-modal functional localization. Professor Hailan Hu shared his research on how the brain controls competition-related behaviors and brain regions that determine dominance in mice. According to professor Gerwin Schalk, neurotechnology has huge potential. There are currently two relatively successful methods, invasive approaches and non-invasive approaches. It's worth mentioning that the TCCI Frontier Lab, where professor Gerwin is the Director, has been exploring neurotechnology across multiple disciplines. His team is developing new hardware called "SmartEEG", which can do multi-dimensional, real-time monitoring of the EEG, breathing and motor activities of users.
Professor Tiger Tao said that the brain-computer interface is not only a key tool on the frontier of brain science research but also a revolutionary and imaginative approach in treating major brain diseases. He pointed out that unlike traditional fields, there's only a small gap in technological developments between China and other developed countries when it comes to brain-computer interfaces. Domestic technological development has reached international levels in various arenas such as electrodes, chips, implantation, algorithms and encapsulated integrated circuits and what he feels is needed at the moment is systematic optimization.